A stylishly designed power supply
The Aerocool LUX 550W power supply offers a sleek and stylish design for your PC, and delivers good performance with its 80PLUS Bronze certification (88% and higher efficiency). Thanks to optimised ventilation, the airflow has been increased by 30% compared to a standard system for better cooling. The fans run continuously at a low speed to minimise noise. Finally, cable management is facilitated by the use of flat, soft cables.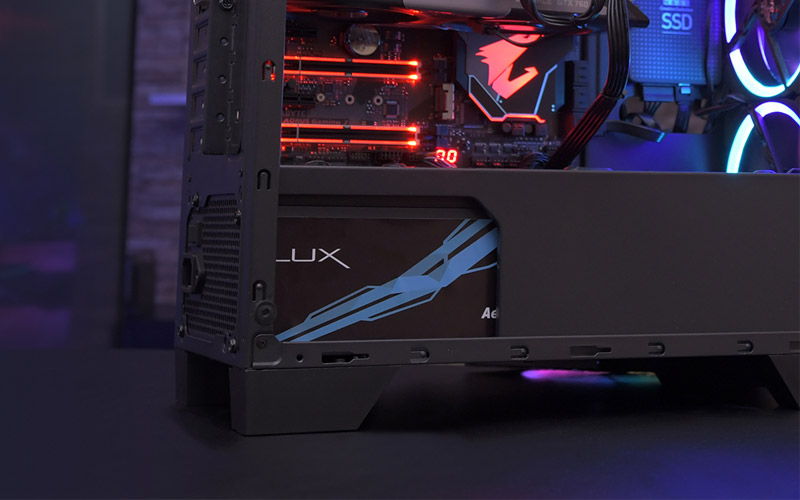 ELEGANCE AND PERFORMANCE
In order to fit in with your configuration, this power supply has a sober and elegant look. In terms of performance, the 550W of power offer a good efficiency of 88%+ (80PLUS Bronze certification).
At full load, it is not uncommon for a power supply to reach high temperatures, which is why the Lux 550W has been designed with superior ventilation, allowing for a 30% increase in airflow. This way, the power supply can be fully utilized without the risk of overheating.