ASUS ROG STRIX X670E-F GAMING WIFI : Gaming AM5 socket and PCI-E 5.0 motherboard
The ASUS ROG STRIX X670E-F GAMING WIFI motherboard is ideal for designing a Gaming PC with the most advanced technologies thanks to its AMD AM5 socket and its compatibility with AMD Ryzen 7000 processors. It supports DDR5 RAM, PCI-Express 5.0 graphics cards, PCIe 5.0 and 4.0 M.2 SSDs, 2.5 GbE LAN and Wi-Fi 6E network connectivity as well as USB 3.1 & 3.2.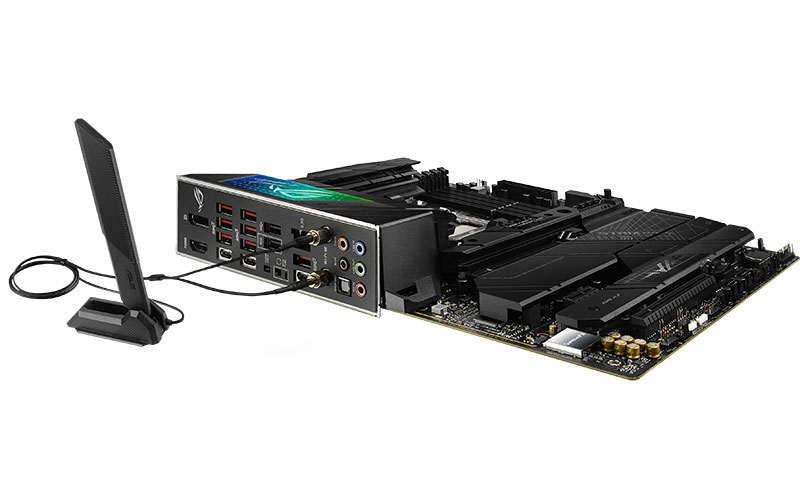 PLAY IN THE BEST CONDITIONS
The high frequencies of AMD Ryzen Zen 4 processors are a real advantage in gaming. Choose the right components and design a powerful gaming PC that's latency-free and ready to go when you are. Gain an edge over your opponents and reach new heights with AMD Ryzen 7000 processors and AMD AM5 motherboards.
AMD Ryzen 7000 processors deliver performance in all areas. They'll help you create faster, achieve your goals faster, and save time all the time. Whether it's 3D rendering or exporting large video files, design, deliver and get the job done with PCIe 5.0 speed and storage, multiple processing threads and dedicated video accelerators.
asus rog strix x670ef gaming