Corsair Vengeance DDR5: High Performance RAM
Corsair Vengeance DDR5 memory is optimized for Intel motherboards and provides high operating frequencies in a low-profile form factor suitable for most systems. The high-frequency memory chips are hand-picked and the integrated voltage regulation provides easy and precisely controlled overclocking. Corsair iCUE software provides real-time frequency monitoring, integrated voltage regulation, and Intel XMP 3.0 profile customization.An aluminum heatsink provides memory cooling, while ensuring broad compatibility with a wide range of motherboards and CPU coolers.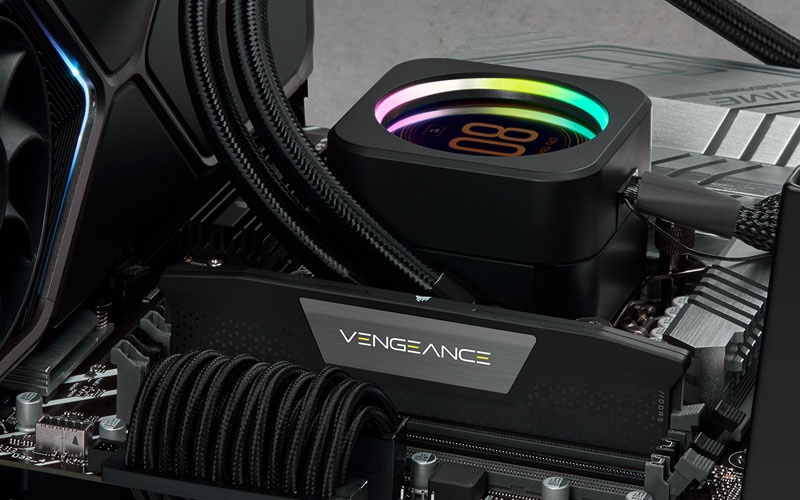 KEY FEATURES
Push the limits of your system with DDR5 memory that enables even higher frequencies for improved performance over previous generations.
Intel XMP 3.0 Profiles: Customize and save your own XMP profiles via iCUE to define performance by application or task for greater efficiency.
Hand-selected and rigorously tested memory chips.
High performance PCB: Ensures signal quality and stability for exceptional overclocking performance.
Optimized for Intel DDR5 motherboards: For broad compatibility with the latest motherboards.