High performance on AMD platforms
Designed for the AMD Ryzen AM5 generation of processors, the G.Skill Flare X5 Series marks the return of the Flare series that delivered incredible performance in the previous generation of RAM. Enhance your next-generation AMD configuration with the Flare X5 Series!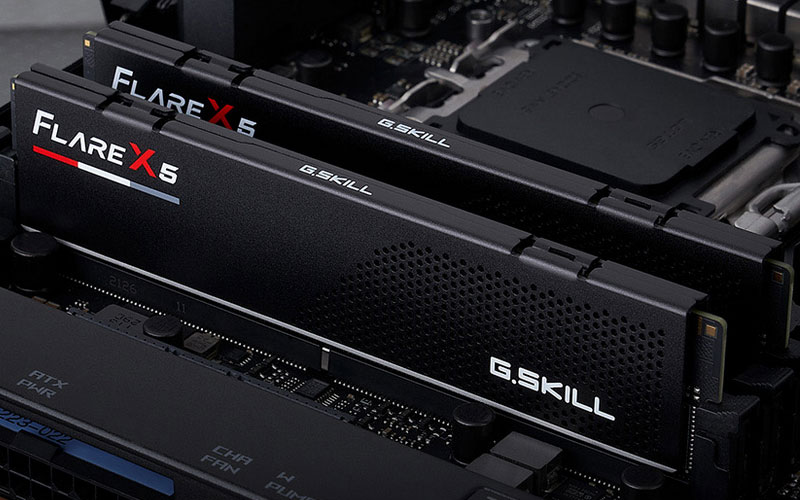 Sleek and compact design
The G.Skill Flare X5 Series RAM will be suitable for a wide range of configurations thanks to its compact "Low-Profile" design with 33mm height. Ideal for motherboards with large CPUs and fans! With a sober and compact heatsink in matt black, this G.Skill memory will easily fit into any PC configuration.
AMD EXPO compatibility
Ideal for overclocking, the G.Skill Flare X5 Series RAM memory is AMD EXPO (EXtented Profiles for Overclocking) compatible. This innovation will allow quick and easy overclocking from the BIOS, with a compatible motherboard and processor.