Gaming socket AM4 and PCI-Express 4.0 motherboard
The Gigabyte B550 GAMING X V2 motherboard will be perfect for assembling a future-proof gaming system. Designed for AMD Ryzen processors from the 3rd generation (core name Matisse) on socket AMD AM4, it supports up to 128 GB DDR4, graphics cards with PCI-Express 4.0 and also hard drives and SSDs in SATA (6 Gbit/s) and M.2 (SATA and PCIe 4.0 x4) format . The Gigabyte B550 GAMING X V2 motherboard also features the latest Gigabyte software and RGB Fusion 2.0 technology.
UPGRADE TO PCI-EXPRESS 4.0
Gigabyte motherboards with the B550 chipset push the envelope even further by offering a full PCI-Express 4.0 design for both PCIe slots for expansion cards and M.2 slots for PCIe NVMe SSDs. Ideal for demanding users and gamers looking for the best performance in all circumstances.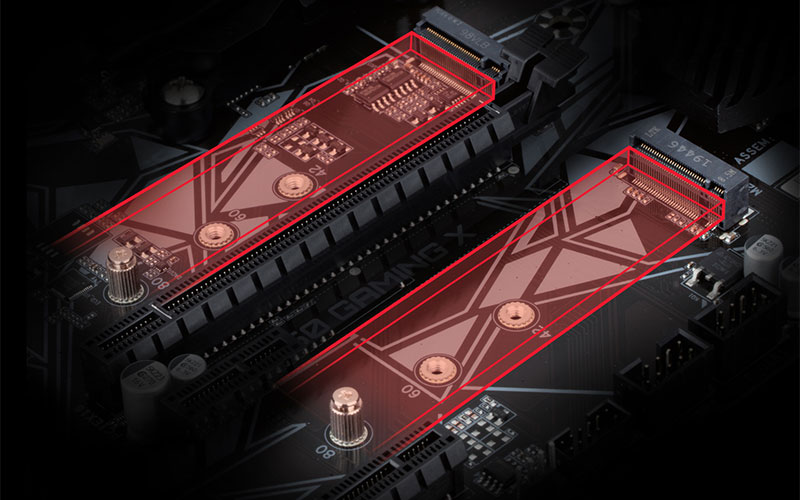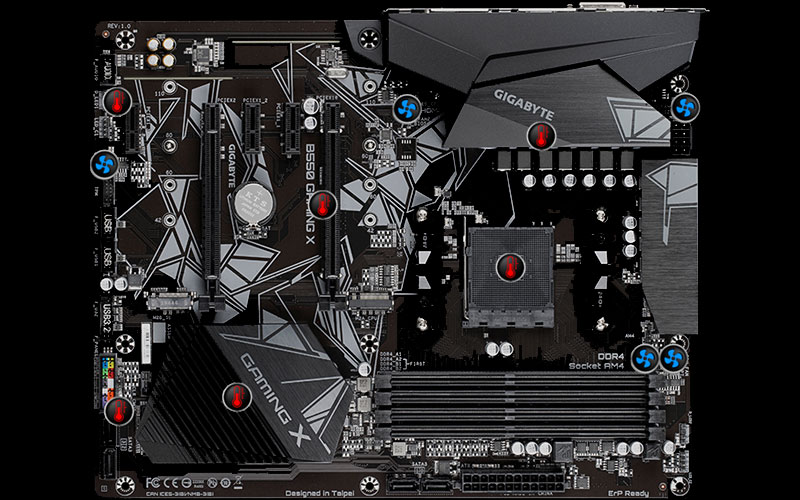 STAY COOL WITH SMART FAN 5
With Smart Fan 5, gamers can ensure that their gaming PCs stay at peak performance while staying cool. The B550 GAMING X V2 features 5 hybrid fan connectors and 6 temperature sensors to adapt cooling to the needs of the motherboard and components. Each PCIe NVMe SSD is pre-protected by a heatsink to maintain sustained throughput.