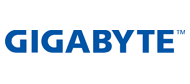 Gigabyte GP-P1000GM : 1000W 80+ Gold Full Modular Power Supply
The Gigabyte GP-P1000GM PC power supply delivers 1000 watts of power to your gaming PC and is 80+ Gold certified. Its 100% modular design allows you to install only the cables you need for your applications, reducing the footprint and optimising airflow for better heat dissipation.
80PLUS GOLD CERTIFICATION & SEMI-MODULAR CABLING
The 80 Plus Gold certification will reduce electrical losses, heat emissions and noise. Its 120mm Smart Control fan will reduce noise while providing excellent performance. Its speed will adjust according to the load level of the system.
1000W 80PLUS Gold power supply
100% modular wiring
High quality Japanese capacitors
120 mm fan with 0 dB mode up to 20% load