Hybrid architecture for outstanding performance
With even more power for demanding programs and games and more cores for background tasks, 13th generation Intel Core processors let you do more things faster. Whether it's gaming, intensive multitasking, content creation, or streaming, Intel Raptor Lake processors are the perfect solution for going beyond what you could have imagined in terms of power and performance. Smooth gaming, a PC that doesn't slow down, and simultaneous multitasking are all possible with a 13th generation Intel Core processor.
HEARTS AT WORK
Designed to meet the needs of today's gamers. The latest version of Intel's powerful hybrid architecture is ideal for enhancing your gaming experience. Performance cores unleash their talent to get the most out of the latest games and gaming software. Efficient-cores let you work, play solo and, more importantly, with others. Finally, Intel Thread Director lets you enjoy top-notch gameplay and ensures your PC doesn't slow down, even when running background tasks.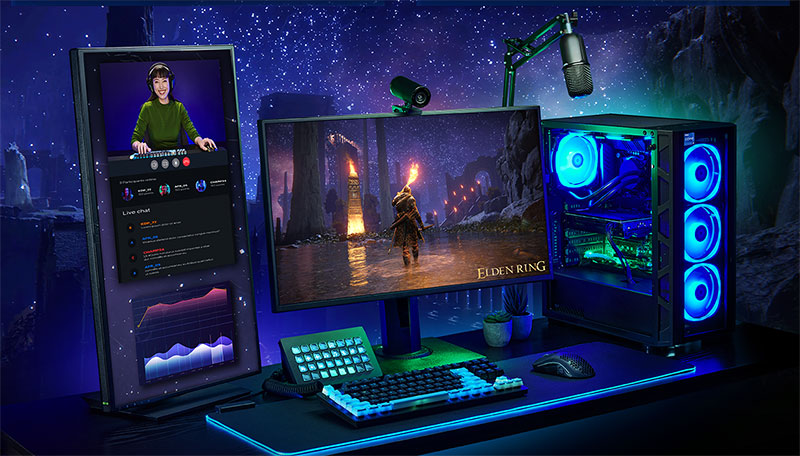 HIGHER AND HIGHER
Intel Core 13? generation desktop processors offer the most complete platform for using the gaming technologies you want. DDR4 and DDR5 support gives you the choice of memory configuration. Thunderbolt 4 support offers a quick and easy way to connect peripherals. Push your machine further than the max: Enhanced overclocking on both sets of cores for performance at your level. You can play and stream at the same time, as much as you want.