Play all the games
Choose the Logitech G432 for maximum immersion. This gaming headset features DTS Headphone:X 2.0 surround sound technology that creates exceptional positional accuracy in-game so you can hear your enemies sneaking up behind you and anticipate their attacks. Equipped with large 50mm drivers you'll hear even more detail with incredible depth and clarity.Comfortable and balanced, the Logitech G432 is compatible with PC, PlayStation 4, Xbox One and mobile devices for complete versatility.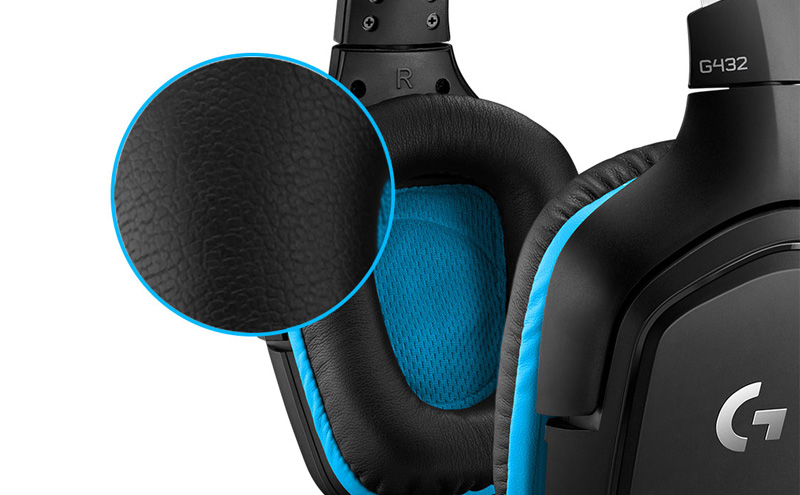 EXCEPTIONAL POSITIONAL ACCURACY
Take advantage of the Logitech G432's DTS Headphone:X 2.0 surround sound technology to experience total immersion in the action. With incredibly accurate positional cues, whether an enemy is slowly approaching behind you or a grenade is falling on your right, you'll be able to anticipate every attack to gain a definitive advantage over your opponents and score valuable victories.
What's more, it's equipped with a unidirectional microphone that mutes when you raise it! It also guarantees a clear and intelligible voice so you can pass on your instructions to your teammates without any problems.