Gaming essentials
The MSI Clutch GM08 Gamer Mouse offers above all the advantage of a high-sensitivity sensor and a quality design for a comfortable grip. An ideal purchase for gamers on a budget.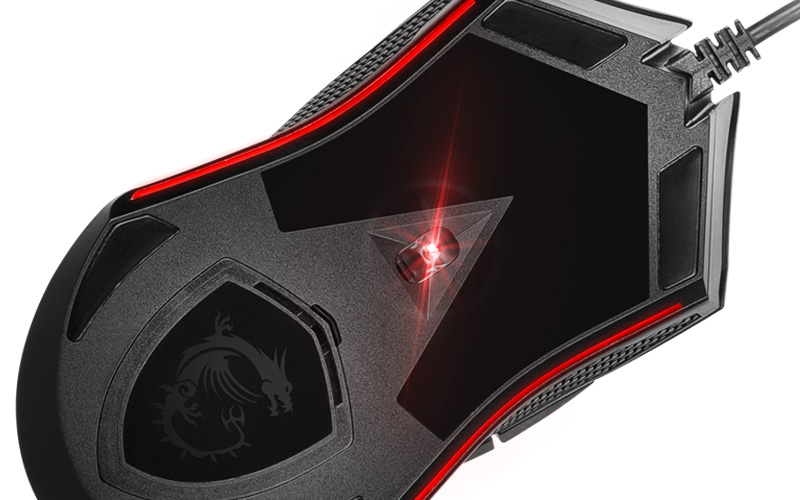 PRECISE OPTICAL SENSOR
The MSI Clutch GM08 is equipped with a high-quality optical sensor, PixArt PAW 3519, which offers a hardware dpi rate of up to 3200 dpi (4200 in software mode). This enables the mouse to offer fast and accurate motion tracking. With on-the-fly sensitivity switching, instantly switch between five preset dpi modes to adjust the mouse's responsiveness and accuracy to the game situation.
QUALITY DESIGN
The switches in the Clutch GM08 mouse support over 10 million clicks, so they promise years of heavy use before they wear out. To suit your needs and preferences, the mouse has a removable weight system to allow you to adjust the weight of the mouse. In addition, the symmetrical design of the Clutch GM08 mouse is designed for both right and left handed users. The medium size of the Clutch GM08 mouse will be suitable for both claw grip and palm grip positions.