Take control of your Razer Kunai Chroma fans
Take control of your PC's airflow with the Razer Pulse Width Modulation (PWM) PC fan controller. Easily use Razer Synapse software to unlock and customize PWM curves for up to 8 fans, and enjoy lower noise levels compared to traditional fan configurations.Designed to provide voltage and PWM control for up to 8 fans, the Razer PWM PC Fan Controller supports a wide variety of PC configurations while giving you full system control.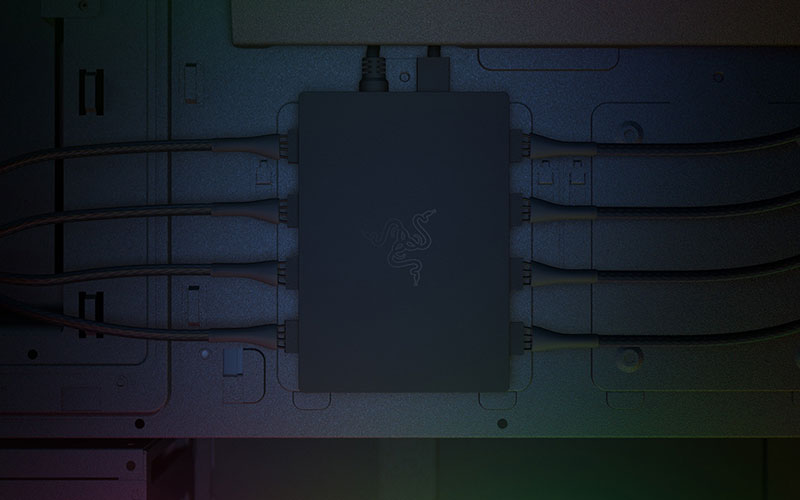 MANAGE AND MONITOR YOUR FANS
The Razer PWM PC Fan Controller puts you in control of your fan system.
Create fan curve profiles via Razer Synapse and get case fans that automatically adjust speed to system temperature, including the ability to run at zero speed for total silence.
Track and adjust fan speed from a single intuitive interface with Razer Synapse software to ensure optimal performance.
The Razer PWM PC Fan Controller features a compact design and adhesive backing, making it easy to install in tight spaces within the PC case.